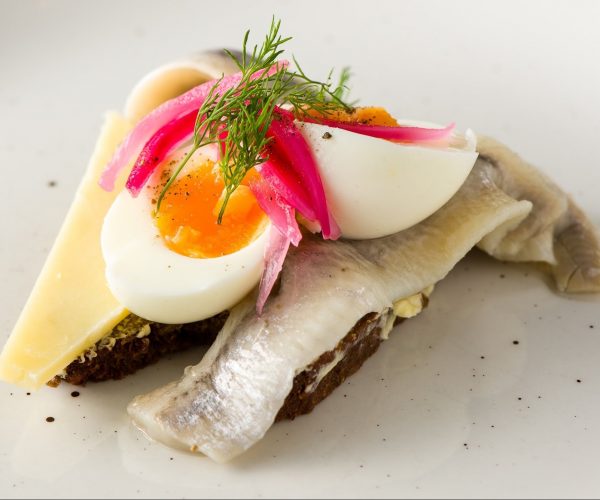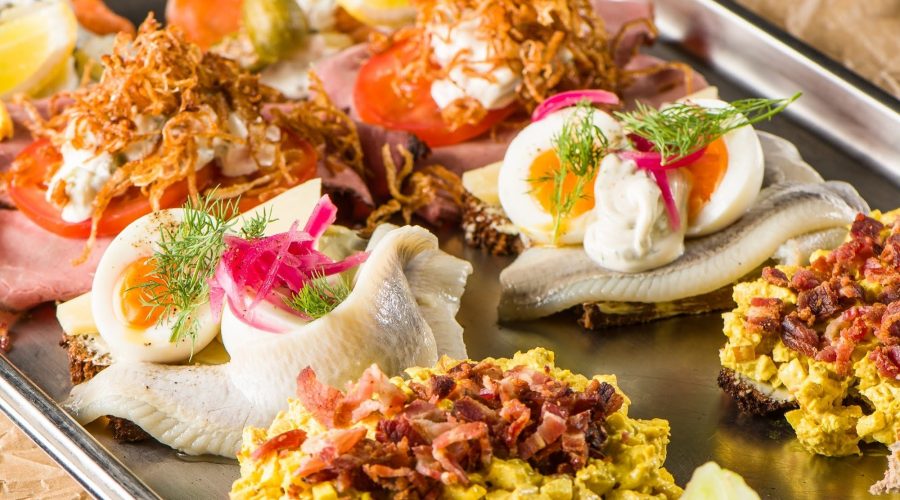 Serving lunch to Edinburgh's New Town & city centre

Our lunch menu is served from noon-close daily. As well as customer favourites, like our organic lamb merguez burger and our baked goats brie salad, we have an ever-changing specials menu using carefully sourced ingredients, at the peak of their season, cooked with minimum fuss for maximum taste. 

Urban Angel is serious about all great food and there are always options for vegetarians, vegans and gluten-free on our menus.

There's also a huge range of freshly made salads - mix and match to create your own bespoke salad bowl. From all-day brunch to business lunch, Urban Angel offers relaxed dining and seriously good food.

Lunch times

| | | | |
| --- | --- | --- | --- |
| Monday | 12pm | til | 5pm |
| Tuesday | 12pm | til | 5pm |
| Wednesday | 12pm | til | 5pm |
| Thursday | 12pm | til | 5pm |
| Friday | 12pm | til | 5pm |
| Saturday | 12pm | til | 5pm |
| Sunday | 12pm | til | 5pm |

No time to stay?

Pop in and get some takeout for your daily Urban Angel fix. Don't forget to collect your loyalty stamp with any hot drink! 




Your event at Urban Angel

We've hosted everything from private parties to exclusive celebrations, from product launches to business events. Find out more about event hire
From the Deli
salad bowl with sourdough, olives & dip of the day
10.5
olives with garlic, lemon & herbs
4
bread & dip
5
bread, dukkah & olive oil
4
From the Kitchen
soup of the day
5.5
free range egg frittata with side salad
8.9
freshly baked croissant with today's filling
7.9
mozzarella with tomato, basil, pumpkin seeds & pine nuts
9.5
tweed valley venison burger with tomato relish, herb chips & salad
12.9
hand cut chips with tarragon aioli
4
Desserts, cakes & patisserie

Our homemade cakes and pastries are available from opening, until close. Desserts are served from noon, until close.

daily selection of homemade cakes and pastries
why not add vanilla ice cream for an extra £2
warm chocolate nut brownie with butterscotch sauce & vanilla ice cream
6
warm chocolate and almond cake with seabuckthorn sorbet (vegan)
4.5
affogato with today's petit four
4.5

Gluten free options available, please ask your server.

Guests joining us for lunch can also choose from our brunch menu, which runs all day, from opening until close.
Brunch

Our breakfast and brunch menu is served all day, until close.


Eggs Benedict
bacon
10.9
smoked sea trout
10.9
spinach
9.5
French Toast
bacon & maple syrup
9.9
berry compote, orange yogurt & aniseed sugar
9.9
Baked Eggs
9.5
in tomato sauce with feta & za'atar
in tomato sauce, chorizo, chilli & corriander
9.5
Avocado on sourdough toast
10.9
slow roasted tomato, feta, chilli flakes, mint & lime
Eggs on Toast
5.9
soft poached or scrambled free range eggs on sourdough
Add Ons

| | | | | | |
| --- | --- | --- | --- | --- | --- |
| portobello mushroom | 3 | bacon | 3.5 | spinach, nutmeg & lime | 2 |
| slow roasted tomatoes | 2 | avocado | 3 | poached egg | 1.5 |
| smoked salmon | 4 | sausages | 2.5 | scrambled egg | 2 |
| side of toast | 2 | black pudding (gf) | 2.5 | haggis or veggie haggis | 2.6 |

Toast & preserves
4
toasted sourdough or GF bread with jam
Nut butter on sourdough
9.5
nut seed butter with banana, chocolate sauce & coconut
Granola
7
with oats, nuts, dried fruit, seeds, poached quince, blackberries, mint, yogurt & honey
Organic oat porridge
7
with pears, elderberry, yogurt & pecan crumble
Acai Bowl
7.5
smoothie bowl with banana, blueberries, acai, chia seeds & almond milk topped with bee pollen, toasted coconut & goji berries
Peanut Butter & Maca Bowl
7.5
smoothie bowl with banana, peanut butter, maca, chia seeds, dates & almond milk topped with cacao nibs & granola
Cocktails & Spirits
Bloody Mary
7
Espresso Martini
8
Elderflower Fizz
7
Mimosa
7
Botanist Gin & Fever Tree Tonic
7
Arbikie Gin & Fever Tree Tonic
7
Leith Gin & Fever Tree Tonic
7
Wine
Sparkling / Prosecco, Millesimato, 2014 Italy

biscuit & apple notes with a delicate structure of persistent bubbles

125ml
6.5
bottle
25.5
House White / sauvignon blanc, umbrele, Romania

vibrant, pure and imbued with fragrant, crisp, green fruit character

125
3.9
175
5.9
bottle
17.9
Rose / Saint-Irenee, Syrah Rose, 2015, France

sophisticated flavours of ripe red fruit with pepper hints, fresh and fruity aromas

125
4.9
175
6.9
bottle
21
House Red / Pinot Noir Calusari, 2015, Romania

soft, smooth and spicy flavours with generous soft red fruit to give an elegant finish

125
4
175
5.5
bottle
17.9
Lagers, Ales, Cider
Black isle, altstadt 4.8%
4.8
Munich amber larger. gentle spicy bitterness with a clean crisp finish
6 degrees north, brevet 6%
5.1
stone fruits, earthy & spicy
The Kernel 5.2%
5.5
Pale Ale from London, light & sweet with hints of grapefruit
Thornbridge, jaipur 5.9%
5
indian pale ale, bitter-sweet, peachy and fruity
Thistly cross cider 4.4% (500ml)
6.5
low acidity with aromas of ripe apple & a refreshing fruity finish