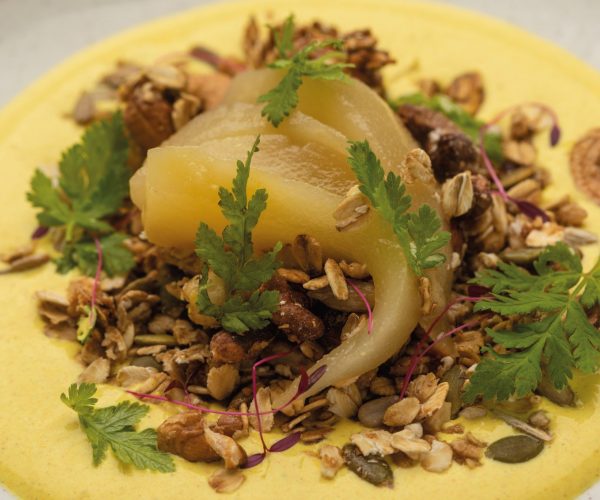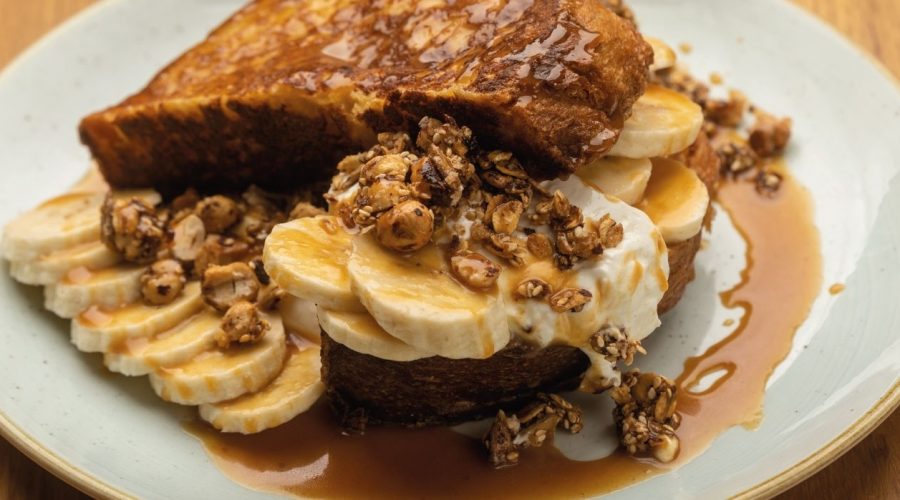 Edinburgh's best brunch and breakfast

An Urban Angel Brunch is an established Edinburgh tradition, feeding hungry shoppers, busy commuters and relaxed weekenders for almost 15 years, and it's now available all day. With carefully sourced ingredients, including bread baked inhouse, see for yourself why our Urban Angel Brunch is the capital's number one.

And, as well as our long-standing customer favs like Eggs Benedict and French Toast, we also offer healthier options like smoothie bowls and fresh juices. We work with a variety of coffee roasters and our bespoke blend is freshly ground throughout the day.

Urban Angel Brunch: the only way to start your day - all day, every day.


Brunch times

| | | | |
| --- | --- | --- | --- |
| Monday | 9:30am | til | 3pm |
| Tuesday | 9:30am | til | 3pm |
| Wednesday | 9:30am | til | 3pm |
| Thursday | 9:30am | til | 3pm |
| Friday | 9:30am | til | 3pm |
| Saturday | 9am | til | 4pm |
| Sunday | 9am | til | 4pm |

Edinburgh's healthy takeaway

We have salads and lighter options, and freshly-made juices and smoothies, all available to takeout. 

Don't forget to collect your loyalty stamp with any hot drink! 



All Day Brunch

Our breakfast and brunch menu is available Monday- Friday 9.30-3pm, Saturday & Sunday 9am-4pm 

eggs benedict
with pan fried mushrooms & spinach
12
with streaky bacon
12
with chorizo, mushrooms, spinach & chipotle hollandaise
12.9
poached or scrambled eggs on sourdough toast
7
add bacon/ sausages/ chorizo / black pudidng
3
add halloumi / portobello mushrooms
2.5
spinach / cherry vine tomatoes
2.5
toasted english muffin
5
with bacon / sausages
add fried egg
1.5
roast potato, bacon, mushrooms, mozzarella & egg breakfast hash
12.5
with hollandaise sauce
hummus on sourdough toast
12.5
with cherry tomatoes, pickled shallots, za'atar, salda verde, capers & crispy chickpeas (vg)
vegan nduja on toast
12.5
with vegan mayo, red pepper, asparagus, sweetcorn salsa & pumpkin seeds (vg)
brioche french toast
12.5
with banana, butterscotch sauce, hazelnut crumble & greek yogurt
with streaky bacon & maple syrup
12.5
with maple syrup / honey
8.5
baked eggs in tomato sauce baked with
11.9
mozzarella, za'atar & basil with sourdough
chorizo, black pudding, topped with coriander, chili jam & sourdough
12.9
porridge with
8
rhubarb compote, custard & candied hazelnuts
maple syrup / honey
5.5
nutty granola
8
with lemon curd & blueberry compote
banana, cacao nibs & maple syrup
8
toasted sourdough
4
with butter & jam
acai smoothie bowl
8
topped with goji berries, bee pollen & toasted coconut (minus bee pollen for vegan option)
peanut butter & maca smoothie bowl (vg)
8
topped with granola, toasted coconut & cacao nibs

Gluten free options available, please ask your server.


Brunchers can also choose from our lunch menu, which is served from noon until close, daily.
Smoothies
breakfast
5.3
almond milk, banana, blueberries, honey & bee pollen
sunshine
freshly squeezed orange juice, banana & berries
recovery
coconut water, berries, banana & peanut butter
raw chocolate
cacao, almond milk, banana, dates, vanilla & cacao nibs
turmeric milk
almond milk, dates, turmeric, vanilla, salt & almond butter
super mango
spinach, mango, orange juice & spirulina
green smoothie
spinach, lettuce, parsley, pear, celery, cucumber & lemon
golden glow
freshly squeezed orange juice, turmeric, ginger, almond milk, mango, banana & honey
Cocktails & Spirits
Bloody Mary
8.5
Espresso Martini
9
Elderflower Fizz
8
Mimosa
8
Botanist Gin & Fever Tree Tonic
7.5
Arbikie Gin & Fever Tree Tonic
7.5
Leith Gin & Fever Tree Tonic
7.5
Coffee
batch brew
2.8
a choice of two speciality filters, we recommend it served black
espresso
espresso
2.6
long black / americano
2.6
piccolo/ flat white/cappuccino
2.9
latte
3.2
mocha
3.4
decaf / extra shot
0.4
almond / oat milk
0.4
iced latte
3.4
Loose Leaf Tea
Selection
3
scottish breakfast / decaf breakfast / earl grey / Darjeeling / green / blueberry rooibos / white peony / chai / rooibos peppermint / lemongrass & ginger / chamomile / jasmine pearl green tea / strawberries & cream
Hot & Cold Drinks
hot chocolate
3.4
signature blend by edward & irwyn
chai latte
3.4
tumeric latte
3.4